New Stationary Range: 'Wildflower' collection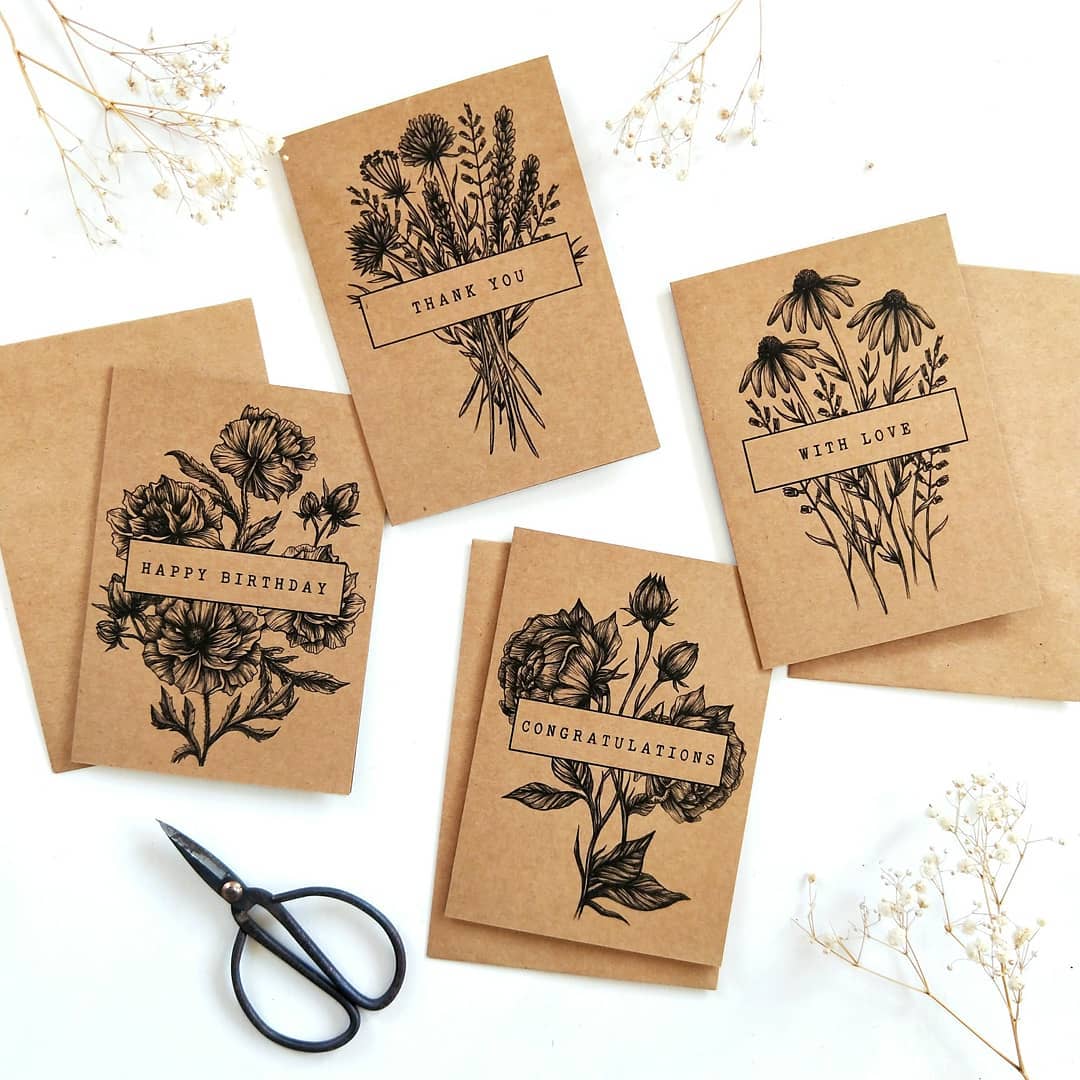 Introducing my latest stationary range the Wildflower Collection.
The Wildflower collection is a series of intricate ink illustrations exploring flora found throughout travels. The collection includes a set of greeting cards, gift tags, wrapping paper and notebooks. The greeting cards and gift tag sets include four different designs, perfect for every occasion.
The ink illustrations are studies of wildflowers collected in a leather bound field journal, that has accompanied me throughout travels in Victoria and overseas in Europe. The collection is all hand made printed on kraft card and using recycled papers.