Meet the Maker – Artist Stacey Maree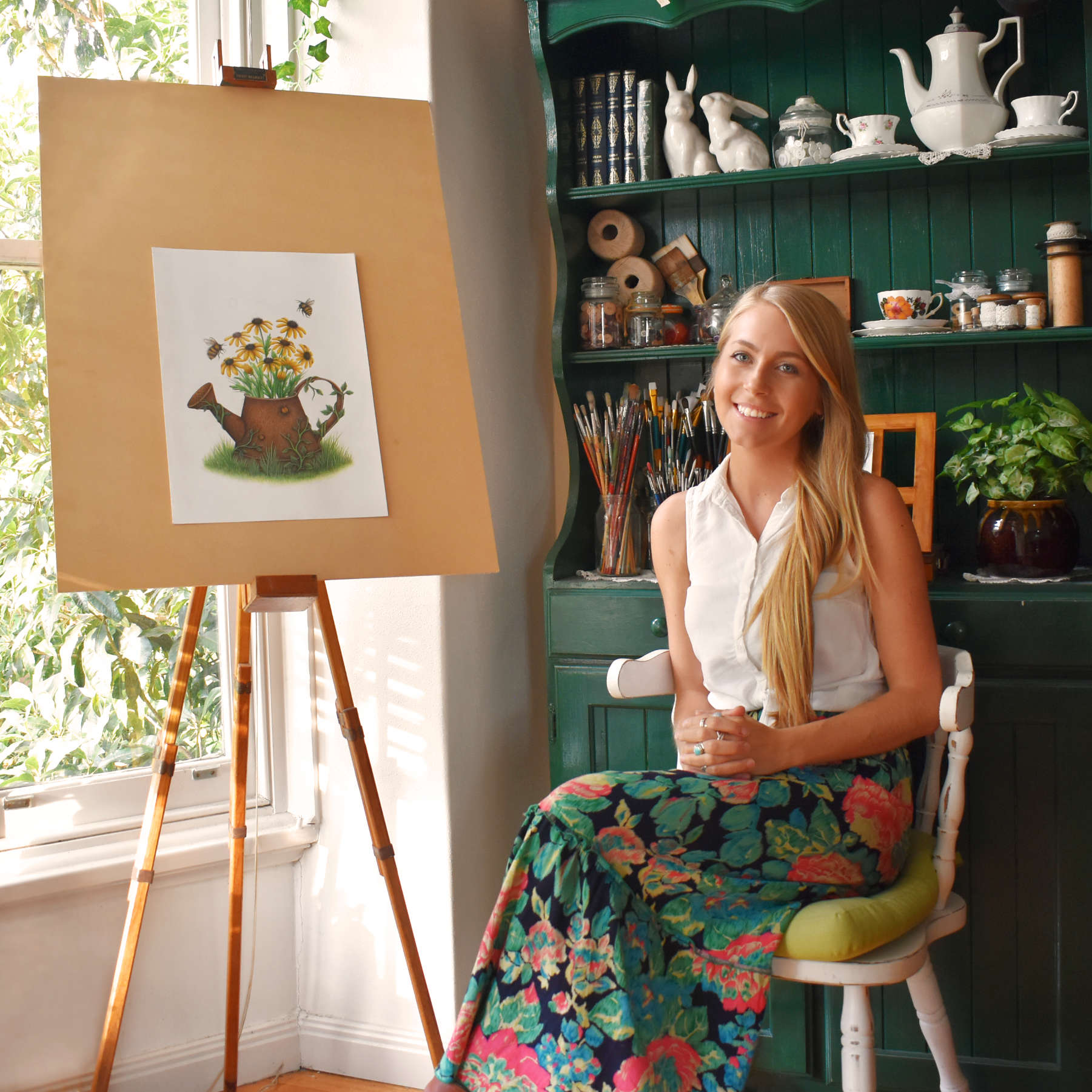 Last week I shared a #meetthemaker #fridayintroductions to introduce myself to all my followers and share a little about me, the artist behind the drawings! This photo was taken from a shoot last week in my studio for an upcoming publication coming out later in the year! A little exciting!!
…
Hiya! I'm Stacey an Artist and Illustrator based in Melbourne. I'm originally from a lil beach town on the Sunshine Coast in Queensland. Whilst juggling my small business, I also work as a full time Graphic Designer creating vector illustrations, branding and website design. I'm lucky enough to have best of both worlds with my love of modern design combined with traditional mediums through my artwork.
I've always been passionate about art and have been creating since before I can remember… I was even nicknamed "crafty" in preschool haha! When I'm not drawing I'm most likely making something, whether it be crocheting, macrame or sewing.
I love a good cuppa, tinkering around in my studio and absolutely adore cats! I'm also a little obsessed with homewares and indoor plants (you may have seen on my story) I love making a space a home! I enjoy reading whimsical novels, watching Disney films and listening to Fleetwood Mac on repeat. I love the outdoors, going to the beach and forest walks, where I get most of my inspiration.
I hope that gives you a little insight about me! Feel free to ask me anything!