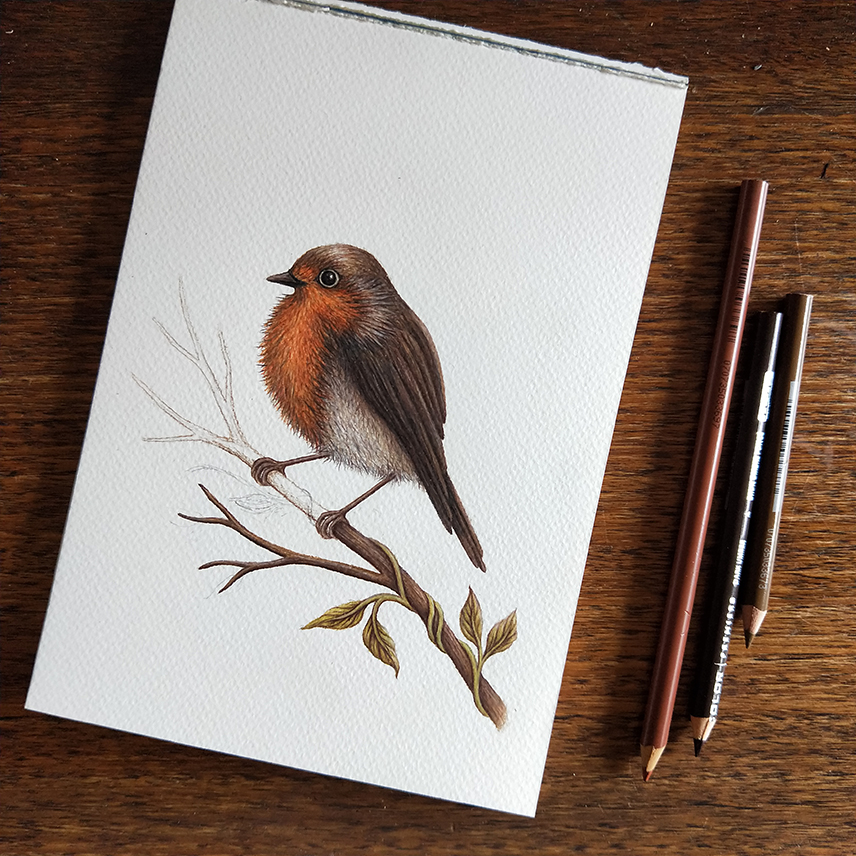 What Inspires Me
This little woodland robin is inspired by a little something I wrote recently about taking some time out to myself and actively finding things that inspire me.
I'm always so inspired by nature and wildlife, which I'm sure is pretty obvious throughout my work. I have been particularily drawn to small birds recently and have always wanted to draw a little robin. So that was the notion behind this piece – to draw something that I've always wanted to.
Other things that I've been doing that inspire me include crocheting, gardening and caring for my indoor plant babies, spending time in book shops and libraries, visiting galleries, reading more and spending more time writing on my blog.
If I'm ever feeling a little uninspired in the studio I tend to go for a walk and get back to nature. I make sure I stop and really soak up all the details; vines creeping up tree's, mushrooms hidden under logs and all the little critters flying from one flower bud to the other.
What do you do that inspires you? Is there something you enjoy that you've neglected lately?