Birds and The Seams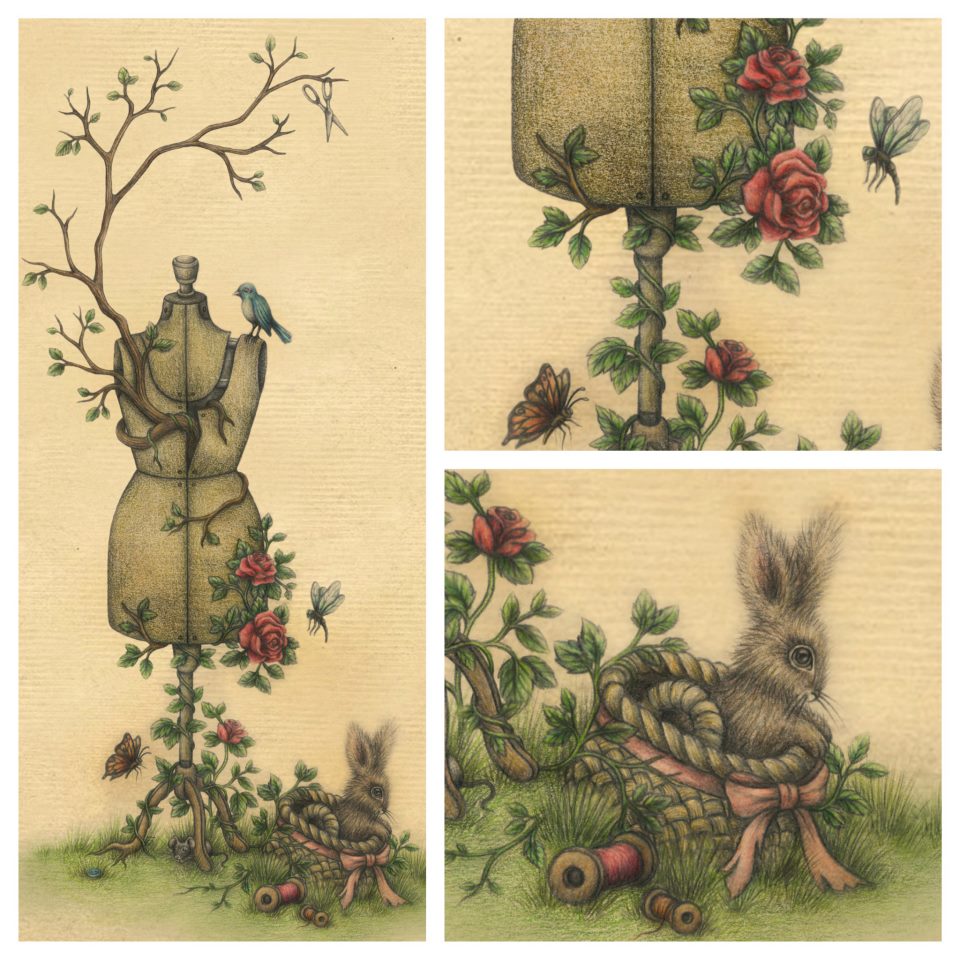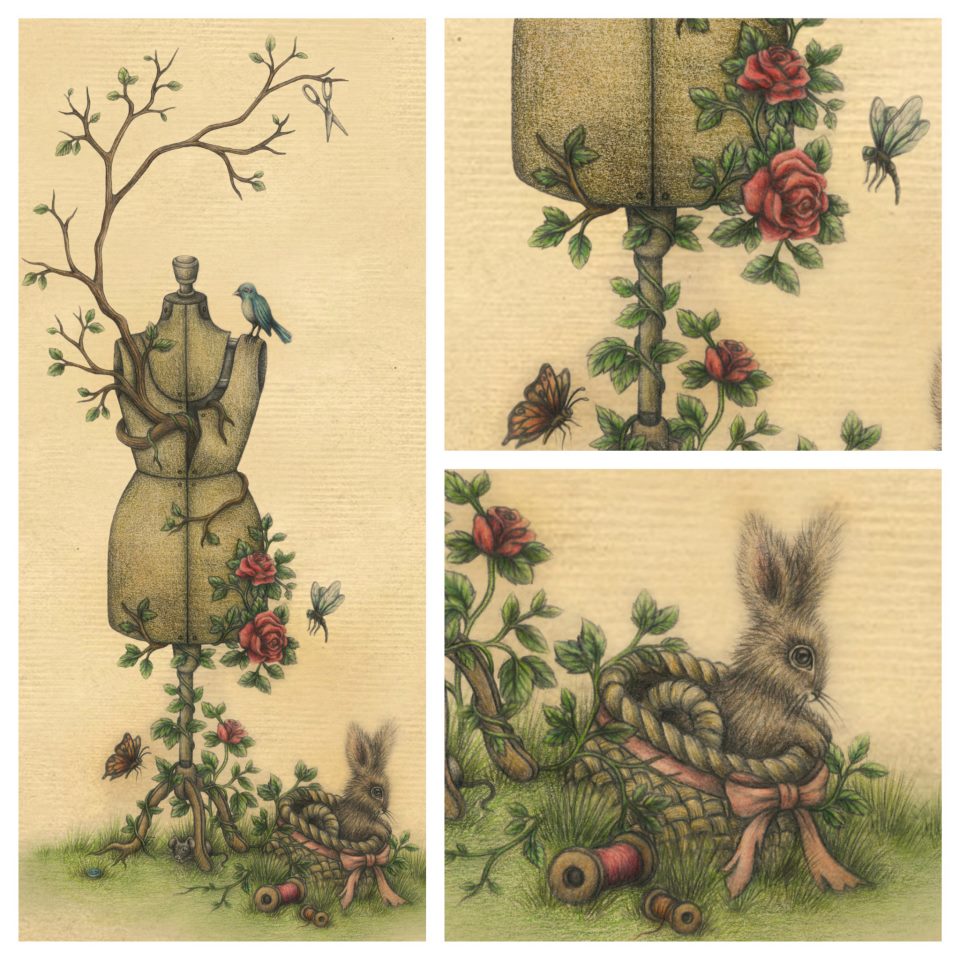 'Birds and The Seams' explores the delicate nature of flora and fauna adapting to its surroundings and its dominance over time. Dainty insects and woodland creatures are depicted in a world of displaced antiques that are completely overgrown and entwined in foliage. As time passes, the dominance of the foliage grows and accumulates the abandoned antique objects, creating a completely new environment for nature to thrive on.


The concept was derived from previous explorations of overgrown foliage accumulating antique objects seen in 'The Garden Tea Party' series. The concept explores the barriers between nature and a manufactured world. Addressing themes of displacement and neglect that question realities and values.
The architectural form of the human body is suggested in a stiff, dismantled structure that has been damaged and worn over time. The fragile form of the mannequin is tested against the growths of foliage, suggesting the constant struggle of nature against man kinds impact. The vegetation has adapted to its surroundings to survive, creating new life and moving towards a new world of ethereal wilderness and beauty.
The piece was inspired by current environmental issues and the human footprint on our surroundings.