Forest of Mushrooms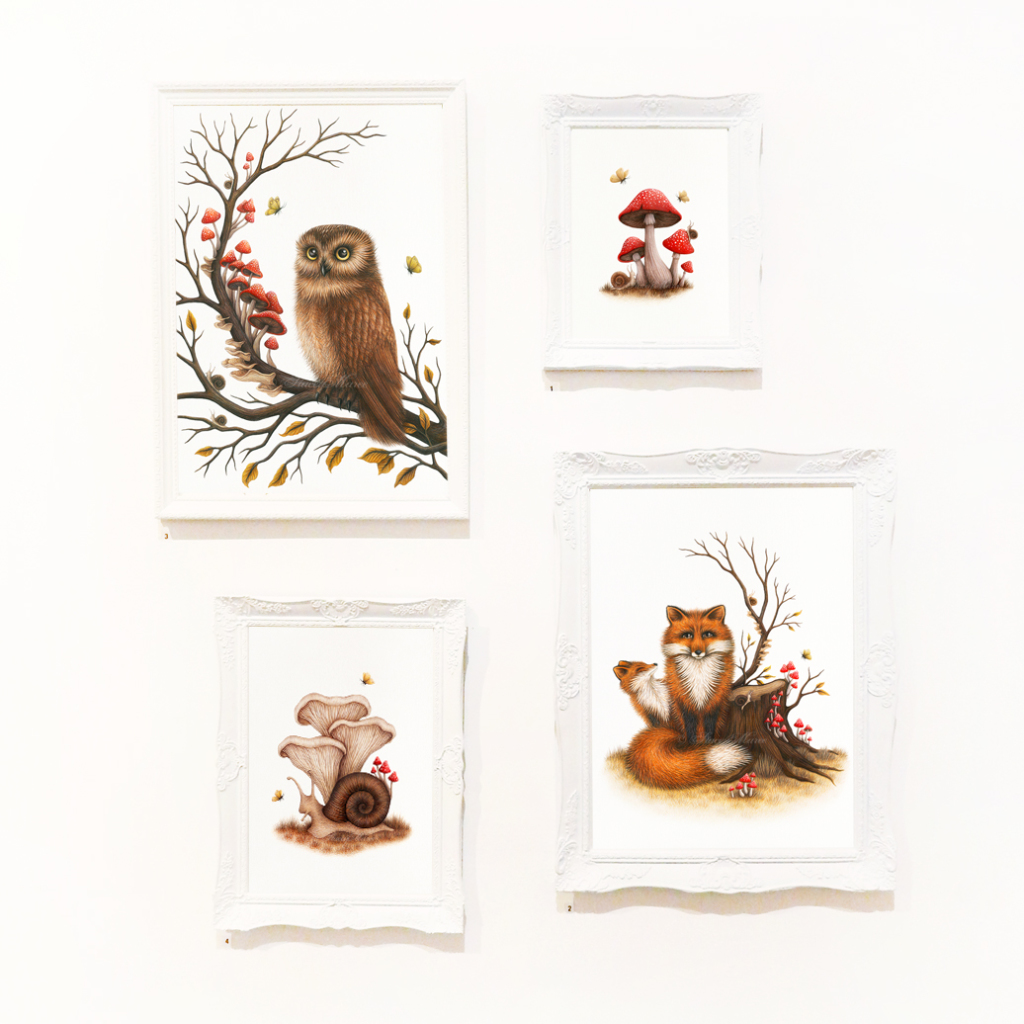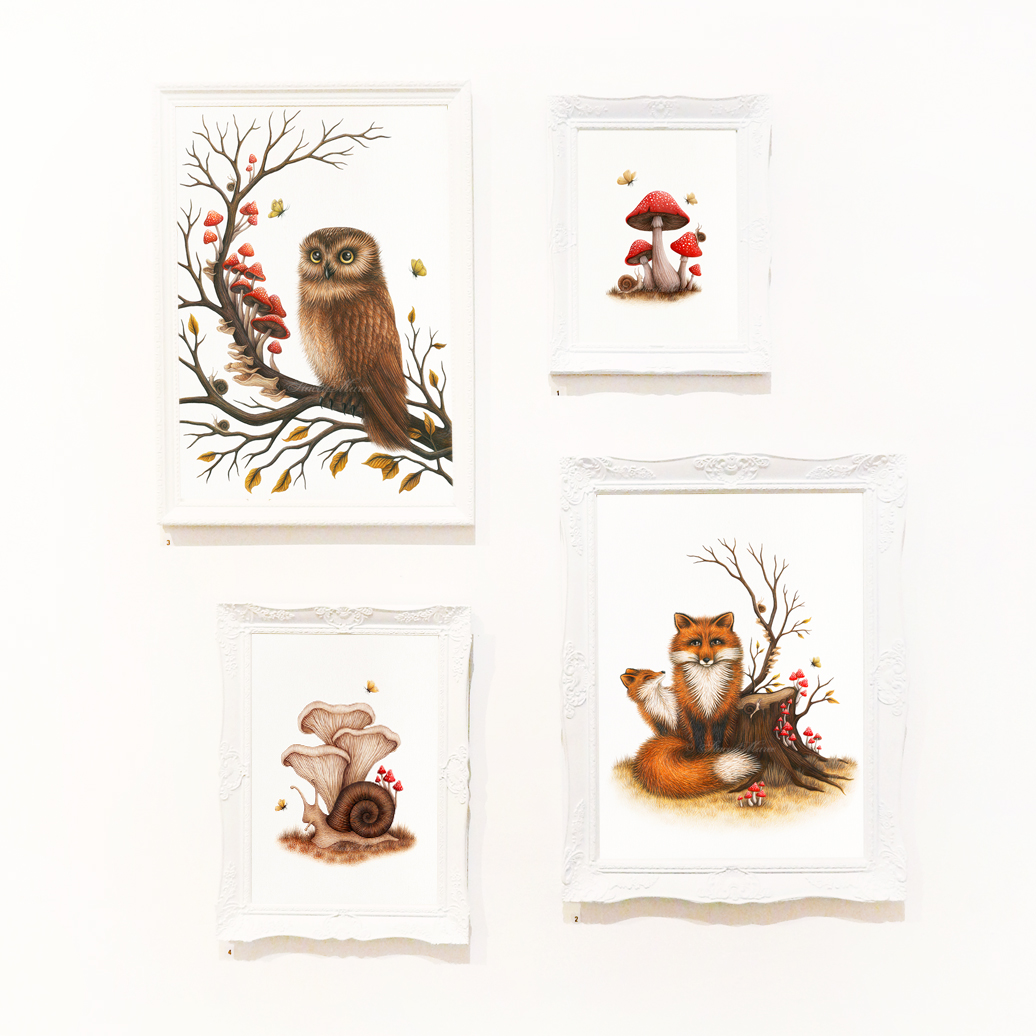 The 'Forest of Mushrooms' series captures a wildwood full of growth, minute life forms and woodland creatures comprised in a palette of warm autumn tones. The series explores undergrowths of mushroom species and invertebrates, focusing on minuscule details of life that forms within ecosystems.
'Wildwood' was the first edition to the series and was inspired by majestic owls and the change in seasons. The focus wasn't primarily on the owl as such, but the clusters of mushroom growths and dainty insects. Which initiated the second edition to the series 'Toadstools' a smaller study of amanita mushroom clusters and invertebrates.
'Fox & Fungi' was another adaptation of 'Wildwood' depicting a vixen fox and her cub, exploring undergrowths of fungi on a stump and branches. The vixen is dominant in the foreground as a protector of her offspring and the forest. The forth edition was inspired by smaller studies of chanterelle mushroom growths and large snails.
The concept behind the series was to illuminate the significance of all life forms from large wildlife to microscopic invertebrates and fungi that uphold vital roles within ecosystems. Fungi are highly diverse organisms that play various ecological roles in the biosphere. They are essential in the recycling of nutrients, decomposing organic matter, symbionts of animals and plant growth, natural enemies of pests, a food source and bioremediation agents.
Coupled with fungi, invertebrates also serve a crucial role in the pollination of plants, decomposition and nutrient release. Making up 95 percent of all animal species on earth and are plants biggest source of biodiversity. The fungi kingdom and invertebrate population are crucial, without whom the whole ecological system would collapse.