The Garden Tea Party
"The Garden Tea Party" is a series of works that grew over time – quite literally. The works focus on the fragile beauty of nature and growth over time, combining the two fragile forms of fine china and delicate foliage. The teacups and teapots are seen displaced and neglected in the wilderness, completely overgrown and entwined in foliage.
[Above: 'Tea for Two' – Third Edition to the series]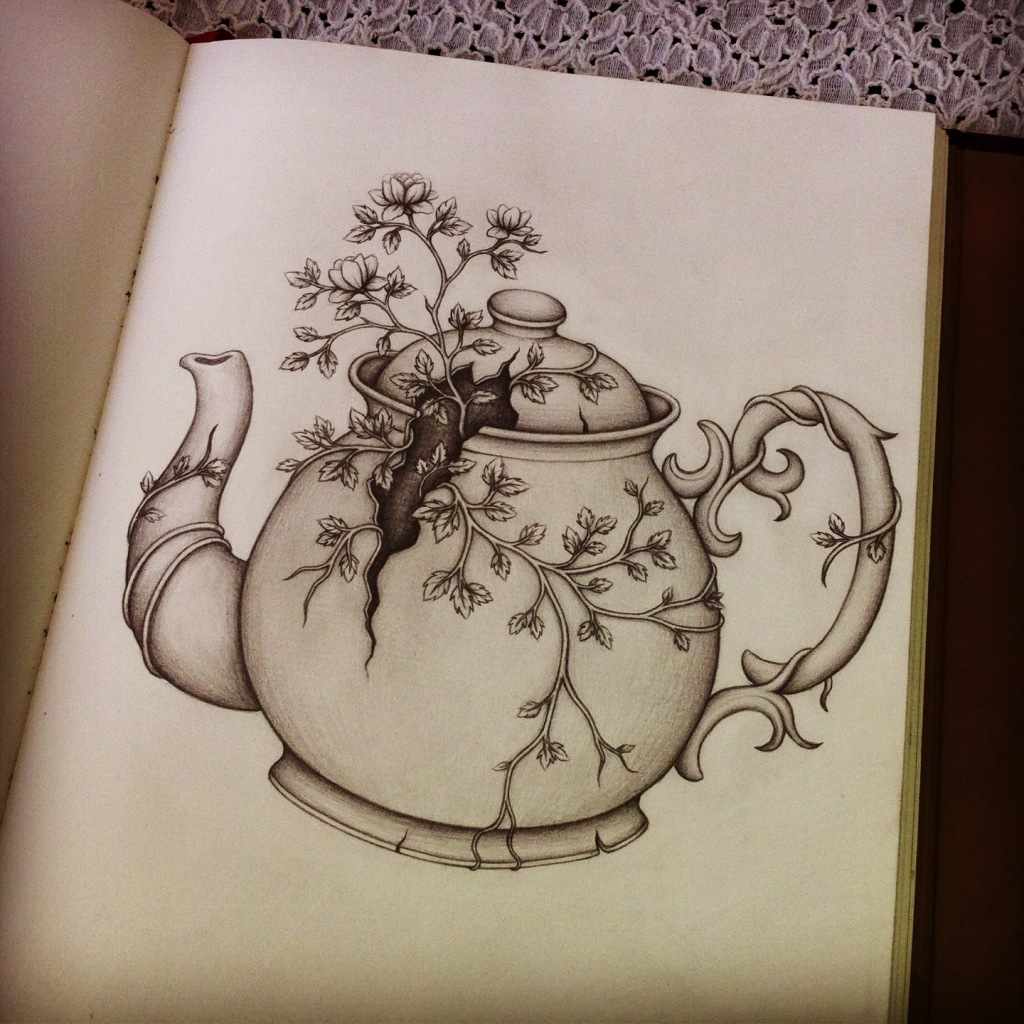 ['Green Tea' – Forth Edition to the series]

['Overgrown Teapot' – Second Edition to the series]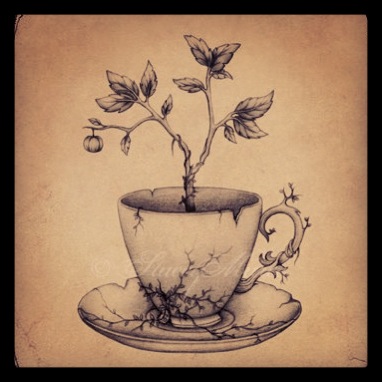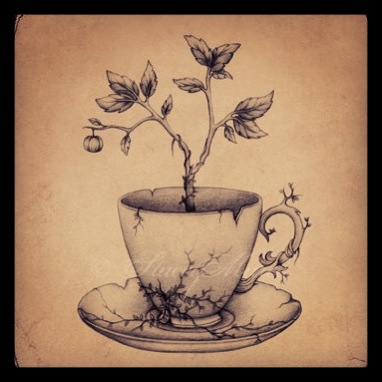 ['Tea Time' – First Edition to the series]
It all started with the first edition to the series"Tea Time" At the time my vintage teacup collection was growing, finding the most intricate pieces of Victorian fine china. I was drawn to floral patterns and combining this with living flora.
"The camellia tea plant grows from the teacup and forms a seed of new life."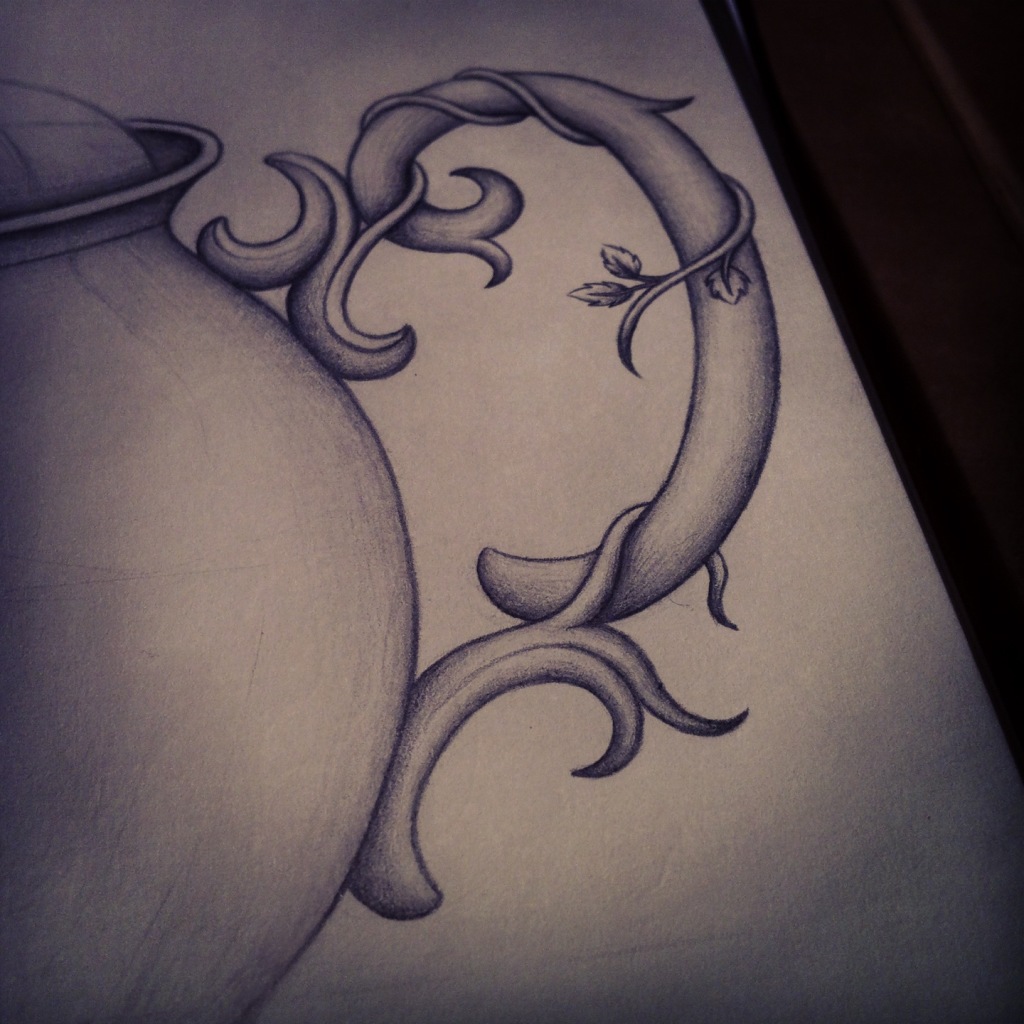 I initially manipulated the structure of the teacups – starting with the delicate handles transforming from object to growth. The teacups and teapots are depicted with cracks and chips revealing there weathered and worn state, highlighting their vulnerability of the abandoned fine china against natural elements.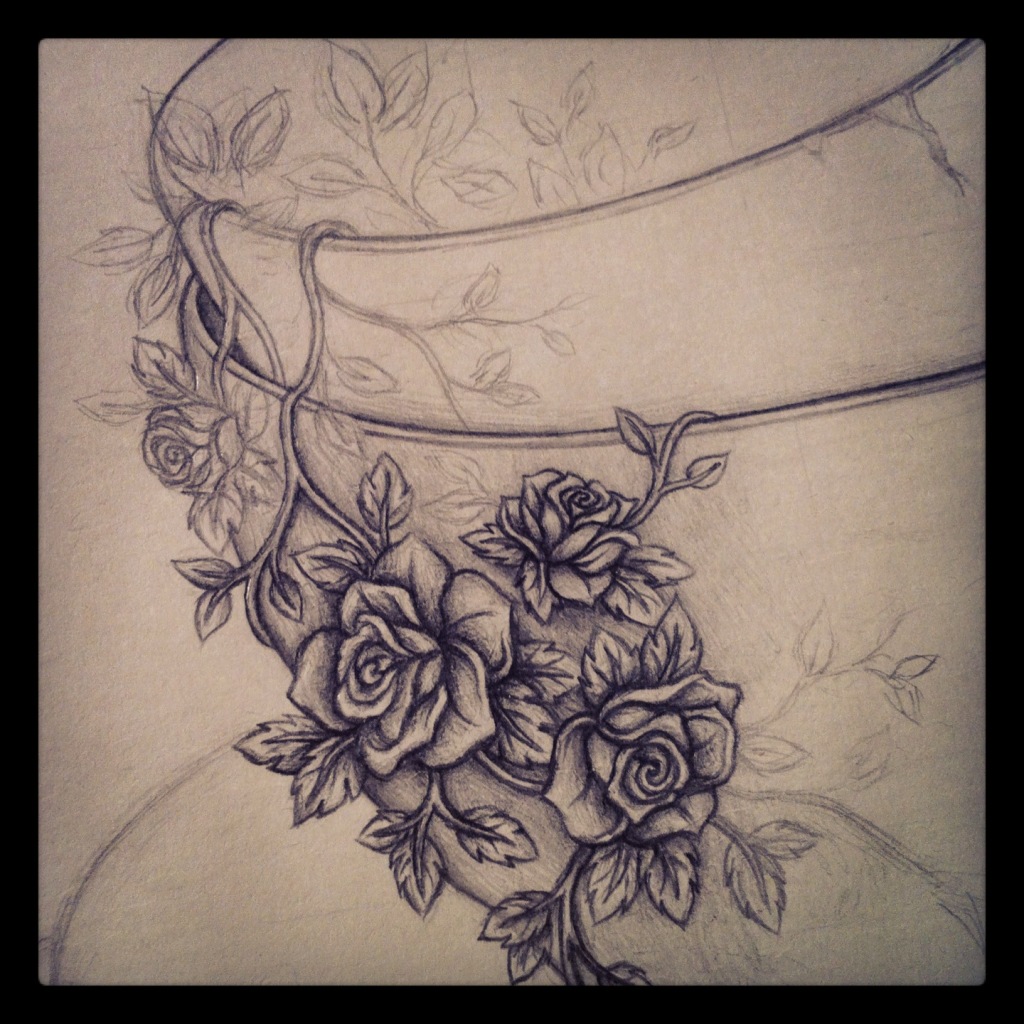 The foliage is seen adapting to its surroundings with growths breaking out from the constraints of the structural form – surviving and overtaking the unfamiliar objects.