'Alice' – Wonderland series
Alice in Wonderland is an all time favourite story of mine and one I hold close to my heart. It reminds me of childhood, adventures and the powerful tool of imagination and that of my own. I wanted to capture the magical world of wonderland – a world full of clocks, teacups, giant mushrooms and peculiar creatures.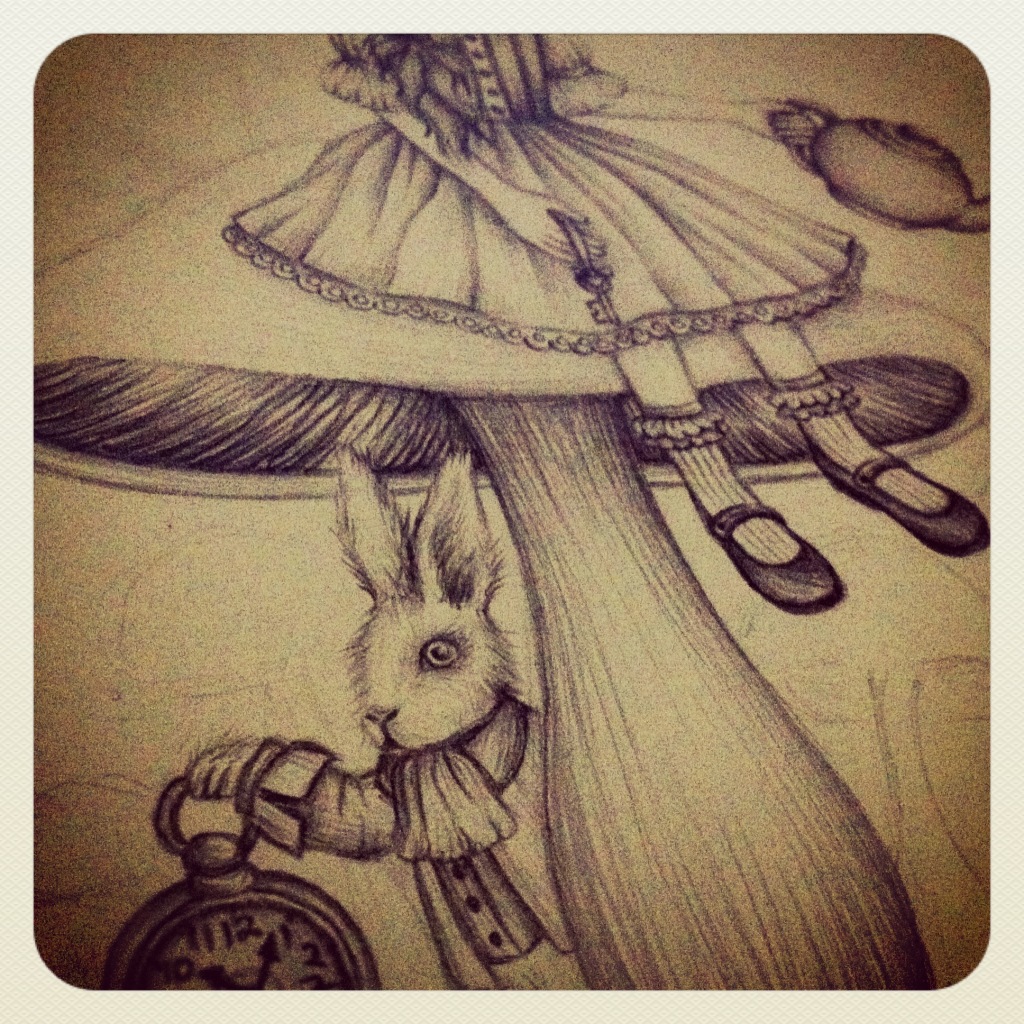 Being very influenced by the Disney films and their version of the novels – I wanted to create my own take on it. Conveying Alice a little older and more estranged to the common world. Her hair appearing a little untamed in a messy braid and big pink bow, though still in proper dress for the tea party. She sits upon a giant mushroom with a dazed expression as she balances a teacup on her head, a teapot in one hand and key in the other. Not at all concerned by her surroundings as her curious animal friends lurk behind her, for the white rabbit will show her the way.
"Everything is out of the ordinary and nothing appears as it should"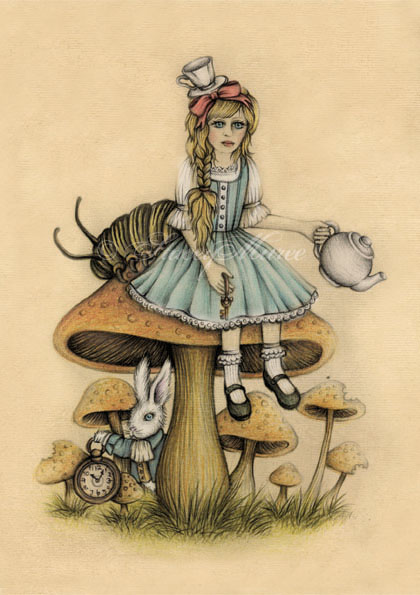 ['Alice' – Finalised piece. Graphite and coloured pencil]